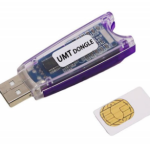 UMT MTK Tool Latest Version Download
UMT MTK Tool Latest Version Download
The UMTv2 Pro MTK is premium software that runs on dongles and requires a UMT Dongle to operate on a PC. Users may read information, fix baseband, remove screen lock, enable diagnostics and meta mode, unlock FRP, read and flash firmware, repair IMEI, unlock network, unlock MI account, remove screen lock, Auth bypass, and QCN Read/Write, among other issues.
The technique is also very straightforward; all you have to do is launch UMT UltimateMTK Tool on your computer, choose the function, and connect the device by following the instructions on the log screen. After that, the tool will identify the phone and begin the unlocking process.
What is UMT MTK Tool?
UMT MTK Tool, short for Ultimate Multi Tool MediaTek Tool, is a specialized software application designed for servicing and managing MediaTek (MTK) chipset-based Android smartphones and tablets. The MediaTek chipset is commonly found in a wide range of mobile devices across different brands.
UMT MTK Tool provides an array of functions and features that cater to various aspects of device management, repair, and customization. It offers support for tasks such as flashing firmware, unlocking bootloader, removing FRP (Factory Reset Protection) locks, repairing IMEI (International Mobile Equipment Identity), and performing various diagnostic tests on MTK-powered devices.
One of the primary functions of UMT MTK Tool is firmware flashing, allowing users to update or replace the operating system on their devices. This can be beneficial for fixing software issues, applying custom ROMs, or updating to newer versions of Android. The tool also assists in unlocking bootloaders, which is essential for installing custom recoveries and unlocking the full potential of a device.
Moreover, UMT MTK Tool aids in repairing IMEI, a unique identifier for every mobile device. By rectifying IMEI-related problems, the tool helps restore network connectivity and communication functions on devices.
UMT MTK Tool is essentially a helpful tool for mobile technicians, hobbyists, and users looking to repair, alter, or improve the performance of their Android devices using MediaTek processors. It transforms complicated procedures into simple activities, making it an essential tool for properly controlling and maintaining such devices.
Download the most recent version of UMT UltimateMTK Tool Setup (v0.7).