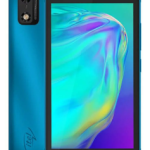 iTel A23 Pro L5006c Flash File Fixed
iTel A23 Pro L5006c Flash File Fixed
 iTel A23 Pro L5006c Flash File (Stock ROM) Download and Flashing Guide
Introduction
If you own an iTel A23 Pro L5006c smartphone and are experiencing issues like software glitches, slow performance, or even a bricked device, flashing the stock ROM can be a lifesaver. This comprehensive guide will walk you through the process of downloading the iTel A23 Pro L5006c Flash File (Stock ROM) and flashing it onto your device. Before we dive into the step-by-step instructions, let's understand what a stock ROM is and why you might need it.
itel L5006c Model Name & CPU Type
Dimensions: 73 x 145 x 9.75 mm, SoC: Spreadtrum SC9832E, CPU: ARM Cortex-A53, 1400 MHz, GPU: ARM Mali-T820 MP1
What is a Stock ROM?
A Stock ROM, or firmware, is the original operating system and software package that comes pre-installed on your Android device. It contains the essential files and software required for your device to function correctly. Sometimes, when you encounter issues like software crashes, malware infections, or severe performance problems, flashing the stock ROM can help you restore your device to its factory state, eliminating these problems.
Why Flash a Stock ROM?
Here are some common reasons to flash a Stock ROM on your iTel A23 Pro L5006c:
Bricked Device: If your phone is stuck in a boot loop or refuses to turn on, flashing the stock ROM can bring it back to life.
Software Issues: Frequent crashes, unresponsive apps, or other software-related problems can often be resolved by reinstalling the stock ROM.
Malware or Viruses: If your device is infected with malware or viruses that can't be removed through normal means, flashing the stock ROM can eliminate the problem.
Performance Problems: If your device has become slow and sluggish, flashing the stock ROM can give it a fresh start and improve performance.
Custom ROM Removal: If you've previously installed a custom ROM and want to return to the device's original software, flashing the stock ROM is the way to go.
Before You Begin
Before you proceed with flashing the iTel A23 Pro L5006c Stock ROM, there are some important things to consider:
Backup Your Data: Flashing the stock ROM will erase all data on your device. Make sure to back up your contacts, photos, videos, and any other important files to an external storage device or cloud service.
Charge Your Device: Ensure that your phone has enough battery to complete the flashing process without interruption. Ideally, your battery should be at least 50% charged.
Download Required Files:

iTel A23 Pro L5006c Stock ROM
UPGRADE DOWNLOAD
(for MediaTek devices)
USB Drivers for iTel A23 Pro L5006c
A USB cable
A Windows PC
Downloading the iTel A23 Pro L5006c Stock ROM
Visit the official iTel website or a trusted source to download the Stock ROM for your specific model (iTel A23 Pro L5006c).
Ensure that the downloaded file is in the correct format and compatible with your device.
Flashing the iTel A23 Pro L5006c Stock ROM
Now, let's proceed with the flashing process:
Install the USB Drivers for your iTel A23 Pro L5006c on your Windows PC.
Extract the downloaded Stock ROM file to a folder on your computer.
Download and install the UPGRADE DOWNLOAD  if you haven't already. This tool is commonly used for flashing MediaTek-based devices like the iTel A23 Pro L5006c.
Launch the UPGRADE DOWNLOAD.
In the UPGRADE DOWNLOAD, click on "LOAD PAC" and locate the scatter file in the extracted Stock ROM folder. The scatter file tells the tool how to flash the firmware onto your device.
Power off your iTel A23 Pro L5006c.
Connect your phone to the PC using a USB cable while it's powered off. The UPGRADE DOWNLOAD should recognize your device.
Click the "Download" button in the UPGRADE DOWNLOAD to start the flashing process. This will begin installing the Stock ROM on your device.
Once the flashing process is complete, you will see a green tick in the UPGRADE DOWNLOAD, indicating a successful flash.
Disconnect your device from the PC, and power it on. It may take a bit longer to boot up the first time as it configures the new firmware.
Conclusion
Flashing the Stock ROM on your iTel A23 Pro L5006c can resolve a variety of software-related issues and bring your device back to its factory state. However, it's crucial to follow the instructions carefully and back up your data before proceeding. If you're unsure about any step, consider seeking assistance from a professional or trusted source.
Remember that flashing your device carries some risks, and if done incorrectly, it can potentially brick your phone. Proceed with caution and make sure you have all the necessary files and tools before starting the process.