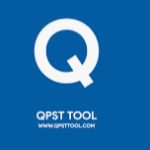 QPST tool Download The Latest & Qfil Tool
Company Name
Qualcomm Product
QPST tool Download The Latest & Qfil Tool
File Download and Using the Guide: QPST Tool
Introduction of QPST Tool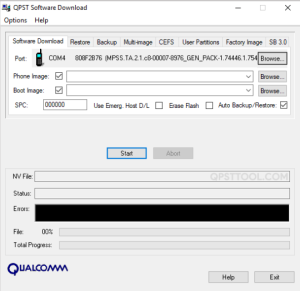 In the realm of smartphone customization and maintenance, having the right tools at your disposal is essential. One such powerful tool in the arsenal of Android enthusiasts and professionals is the Qualcomm Product Support Tool (QPST). This comprehensive guide will walk you through the process of downloading the QPST tool and using it effectively to manage, flash, and customize Qualcomm-based devices.
What is QPST?
QPST, which stands for Qualcomm Product Support Tool, is a software suite developed by Qualcomm to manage and troubleshoot Qualcomm-based devices. It provides a range of functions, including firmware flashing, device configuration, diagnostics, and more. QPST is a versatile tool used primarily by technicians and developers for tasks like unbricking devices, updating firmware, and tweaking settings.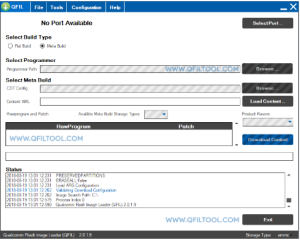 Before You Begin
Before diving into the process of downloading and using the QPST tool, it's important to keep a few things in mind:
Device Compatibility: QPST is designed for Qualcomm-based devices. Ensure that your device uses a Qualcomm chipset before proceeding.
Backup Your Data: Depending on the operations you perform with QPST, data loss can occur. It's crucial to back up your important data, including contacts, photos, and apps, to avoid any data loss during the process.
Download Required Files:

QPST Tool: Ensure you download the latest version of QPST from a trusted source.
Qualcomm USB Drivers: Download and install the appropriate USB drivers for your device.
Firmware or files specific to your device, if needed.
Downloading and Installing QPST
Search for "QPST download" in your preferred search engine, and select a reputable source to download the QPST tool.
Download the appropriate version of QPST for your computer's operating system (usually Windows).
Once the download is complete, run the installer and follow the on-screen instructions to install QPST on your computer.
After installation, you should find QPST installed in the "C:\Program Files (x86)\Qualcomm\QPST\bin" directory by default.
Using QPST: A Basic Guide
Now, let's explore some common tasks you can perform using the QPST tool:
Connecting Your Device:

Ensure that you've installed the Qualcomm USB drivers on your computer.
Connect your Qualcomm-based device to your computer using a USB cable.

Launching QPST:

Open the QPST folder where you installed the tool.
Find and run "QFIL.exe," which is one of the QPST components.

Flashing Firmware:

To flash firmware to your device, click on the "Browse" button in QFIL and select the appropriate firmware file.
Click "Load XML," and select the XML files associated with your firmware.
Click "Download" to initiate the flashing process.

Using QPST Configuration:

You can access QPST Configuration by running "QPSTConfig.exe."
This tool allows you to configure various settings on your Qualcomm device, including network settings and RF calibration.

Using QPST Service Programming:

QPST Service Programming (QSP) is used for advanced device configuration.
With this tool, you can modify settings related to your device's service programming, such as NV items and software features.

Troubleshooting and Diagnostics:

QPST provides tools for device diagnostics and troubleshooting.
You can access these functions to identify and address issues with your Qualcomm device.
More: Vivo Y53 Flash File Tested Dead Recovery files
Conclusion
The Qualcomm Product Support Tool (QPST) is a powerful utility for managing and customizing Qualcomm-based devices. Whether you're a developer, technician, or an enthusiast looking to explore advanced device settings, QPST can be an invaluable tool in your toolkit. However, remember to use it with caution and ensure that you have a good understanding of the operations you're performing to avoid any unintended consequences. Always back up your data before making any significant changes to your device.